my point in belabouring the essay here is foremost in my mind.
i do believe that Fuller wrote and proves that Nanotechnology is for the future, and for an evolved society.
the very greedy, in a short sighted and suicidal hurry to apply nanotech solutions to military industrial foundations will FAIL.  they will fail and continue to fail, and their failures will be prohibitively costly.
they will not be able to apply nanotechnology in the way that - for example -- internal combustion technology was applied in the 20th century.
they will try, experimentally, but they lack the maturity. simply.
what nanotrechnology and anticipatory design science present is a fantastic and good future for all of humanity.   but the theory of Fuller is that this stuff isn't just to make slicker, quicker, more deadly bullets.
it's for the dymaxion, geodesic future of a better world for all.
the old world thinkers who intend to go on living on the legendary "backs of slaves' will continue to fail to apply this tech -- to make this tech a slave to unsustainable, racist and militaristic worldviews.
or i am wrong, and in about twenty years,m the entire panet will be tuned into a tech-based gray ooze by curious and heartless  techno investors. let's see.
--zen.
from the "Michael Teachings":
"As we reincarnate from lifetime to lifetime on our soul's path -- gathering experiences, learning lessons, and fulfilling agreements -- an evolutionary process transpires and that course of development is called Soul Age. 
Soul age refers to how a person has grown from experience on the planet, not just to how many lifetimes he or she has lived. No person is "ahead" or "behind" any other, but is simply occupying another place in the continuous circle leading to and from the Tao."
There are..."soul ages" to progress through during our cycle of incarnations on the physical plane. Each stage is said to be a "mark of our soul's evolution."
Young souls are success oriented and set high standards of personal achievement. Young souls are learning to impact the world, and see others as "you"s they can impact.

 
Mature souls are relationship fixated and tend to gravitate towards emotional drama. Mature souls, delving into their inner world and exploring relatedness, can keenly feel other people's "stuff," and perceive it in the same way they perceive their own. This can make for much intensity and, often, subjectivity.
 

Old souls seek the larger perspective of life, and have less interest in playing the material game. They tend to be more detached, and try to see themselves and others within a larger context.
Comprehensive Anticipatory Design Science, or "Design Science" for short, is a wide-ranging field of study, which focuses on the process of how to go about solving problems. Love and compassion are directly involved, as well as the idea of not disincluding what has been tragically derided as "women's intuition" from the Scientific Method.  The result can be a shockingly insightful depth of mental RESOURCE -- and solutions for all...a form of science that has NO CHANCE of being co-opted and dominated by the imbalanced "KOYAANISQATSI" of the Militarian/Industrial Complex that we have been warned about...
Anticipatory Design Science was pioneered in the early Twentieth Century by the renowned -- if little understood in his time R. Buckminster "Bucky" Fuller, and has now expanded to include severalgenerations of architects, planners, engineers, and designers.

It is Comprehensive because
it seeks to find an underlying problem or issue, and solve for that general case, rather than for only one specific instance of a problem.
For example, one of my primary interests is in
understanding the causes of, and designing solutions for, the problems of "homelessness" on a global scale;
The idea of homelessness itself is one that comes from the imposition of social caste on people.  No one on Earth is homeless -- but the paradigm of not viewing our planet as a living conscious being has created MANY disparate social problems, homelessness included with overcrowding or "population explosion" which can be described as a simple stupidity when it comes to the areas of Urban Design and home building. In the United States, where population explosion is claimed, overpopulation is claimed, and homelessness in a very rich country exists to a great degree -- huge miles and miles of land goes unpopulated -- and unfarmed. 
Vestiges from the agricultural periods and industrial revolution...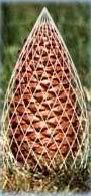 Anticipatory Design Science includes EVOLUTION in its ideations...the idea that technology is in itself incapable of any evolution whatsoever -- but HUMAN BEINGS can and have and will further evolve as regards our understanding of technology and science, and ways to adapt tools to human needs...
as such, it anticipates SOCIAL NEEDS.   Many inventions of Fuller, for example, will be ready for a society that is MATURE ENOUGH to embrace their use.   Fuller science will remain frustratingly useless to those who wish, foolishly, to apply it to military-industrial ends.  Such is the ANTICIPATORY nature of the field..Anticipatory Design Science anticipates, to be simple, a more enlightened and mature global culture, one that DESERVES its gifts, rather than a global culture that would use technology to further create oppressed "worker" or "slave" castes*

Not simply why one person is homeless on the street in my town, or in yours, but why we have more than 400 million homeless people all around the world.


It is Anticipatory because: the Design Scientist seeks to understand not just the problemat hand, but how this problem, or similar ones, may manifestthemselves over time. Also, to try and foresee what problemsa proposed "solution" might bring up, and to planaccordingly.



The Design Scientist incorporates statistical data, demographicsand population studies, economic data, and current events, totry and forecast trends and figure out where we're heading,collectively, so we can minimize surprises when we get there.

Design itself is the creative aspect of problem solving.It is the process of analyzing your problem, studying otherareas that may have supporting technologies to help you, selectingappropriate resources and tools, coming up with the part, system,drawing, idea or whatever is needed to address the issue athand, and then implementing the solution. Very often, this processmust be repeated through numerous iterations, refining and correctingas you go along.


The Science aspect is also crucial.
Design Science is not quite like other fields of design, such as interior, graphic, clothing, or artistic design. Nor is it exactly like industrial, computer, or mechanical design.
Rather,it incorporates elements of all of these fields, and many others.It draws upon artistic elements, as well as scientific and engineeringelements. Employing the Scientific Method to measure, observe,and refine solutions allows one to arrive at solutions thatwork not just once, but over and over, and in a variety of situations.
*see the "server" role description at the Michael Teachings:
http://www.michaelteachings.com/server_role.html
A SKEPTICKAL HEART
 

"...the misogyny of our world is about to die in this new age...like all the poison prejudices, unsustainable...completely...
Kathleen, my partner (1950 - October 22, 1996) was an American performance artist and political activist who killed herself in an act of self-immolation on the University of Pennsylvania campus in 1996. Born Kathleen Chang, she legally changed her name to "Kathy Change" to indicate her commitment to enlightenment and global harmony...She was beautiful and kind, full of fury and intelligence.  She hated racist and misogynist oppression...we share that.  Kath despised all sorts of statist oppression, but held space in her heart for the possibilities of human spiritual evolution...she didn't tell me that she planned to immolate herself, because, i guess, she knew that i would have figured out a way to thwart her plan.  if only she could have lived to see the world embracing the attitudes she espoused in her years of activism, as has come to be in this 21st century that she did not live to see.  i will love her forever...she was more daoist and i am more buddhist, yet we shared a similar goal.  since her demise, i classify myself more among the little-understood "buddho-daoists."
wikipedia are not so bright, yet they are okay.  they sort of imply: "Chang was born in Ohio in 1950. Her father, Sheldon , was an engineer and a professor at the State University at Stony Brook, Long Island, New York. Her mother Gertrude was a writer. She had one brother. Her parents divorced while she was a teenager. Her mother, it is rumored, committed suicide when Kathy was 14 years old.

Chang graduated from the Bronx High School of Science in New York City and briefly attended Mills College and the Bronx campus of New York University. Upon her marriage, she moved to California.
In 1976, she published a 24-page children's book, The Iron Moonhunter. The book, which she wrote and illustrated, is about the life of Chinese workers on the Central Pacific railroad in the 19th century.[2]
In 1981, Change moved to Philadelphia. Around this time, her life was increasingly defined by her political activism and her struggles with what many considered to be mental illness. The New York Times noted that she had seen psychiatrists for off and on for her adult life, although friends were unaware if a specific illness had been diagnosed.[3] For living arrangements, she renovated and squatted in an abandoned Philadelphia building with others.
I am sorry, wikipedia, i respect you more now 
but i don't have time to commit to your cause...
In astrology, the antiscion (pl. antiscia) is considered to be the mirror image, or shadow, of a planet based upon a line of reference, which is the axis of 0 Cancer/0 Capricorn,
the position of the sun at the solstices. 
antiscia are also known as  solstice points.
For example, the corresponding antiscia sign placements are as follows:-
A planet's antiscion is therefore said to be the shadow of that planet. 
A planet can receive a transit, progression, or direction from another planet, and this is said to bring about 
covert kinds of events—backroom meetings, secret doings, discreet happenings.
finally it all comes back to me in one flood of coincidences. what a day i have had in the life of the mind.
it was 'henry and june' that inspired me so, that cut me to the core.
more than reading Nin or Miller. I have barely read any Miler and the same for Nin.
it was THAT MOVIE!  in 1990 and i remember exactly who i saw it with and where.
alas, the nazis are evil no matter what they call themselves, the lie they live is the opposite of love.
(I have hated Lucifer all my life, before I knew what "Nazis" were -- or what Aryans thought of themselves in their deceit.)and Miller was no fan of the Nazis.   the love story that evolves in the film, as i recall, takes place...between the wars.
i am temporarily overwhelmed.
people sitting in an actual cinematecque smoking, making out.
that's archaic today, capitalism killed such...
"Always merry and bright." i've been repeating that to myself when appropriate, with my own understanding, simply to keep myself against the utter stupidity of dolts all over this country, but i've been saying it SINCE then.
I said it at Xmas, I said it all year, I've been saying for years, I sort of mixed it up...I thought I got it from Henry Miller, no...I got it from THAT FILM!
but i feel it. it works for me perfect, and i know why in the storm of petty lies and grinning, moronic duplicity.
in 1990 BEFORE i saw this film, i thought uma thurman was just a pretty model.  well, yeah, she can sorta act.
way sorta.   even with the commercials and the blurring and censoring i could barely turn it off.
i won't waste praise on thurman now, i will simply say that no-one calls female doctors "doctress"...the misogyny of our world is about to die in this new age...like all the poison prejudices, unsustainable...completely...
another offensive prejudices the empries of the past are built on, misogyny, the oppression of women by the stupid and brutarian.   these antiintellectuals are such because they live a stupid aryan lie of which i have spoken before.
(in 2007 for lying evil reasons...
 by what it means, but this is the film, the movie that made me RESOLVE to be a writer, and then i read tropic of cancer maybe ften years later.  the movie influenced me more than the artisans that it refers to...  but is that how things go?
--
things go in some kind of way.
meanwhile...ALL THAT is why i am disgusted and repulsed without real compromise by the greedy superficiality that passes itself off as "the entertainment industrty" or "arts" anymore. i don't want to share their stages, i refuse to be corrupted by their greed for money because of what Henry Miller has somehow taught me.
and Fred Ward!  Remo Williams was on this morning. it's sort of a cheesy dud, but -- 
i didn't see that one when it came out.  when i saw it again a few years ago i was KILLED by the sci-fi device that moves the plot -- a secret device that the U. S. Navy is workingon that Kate Mulgrew's character has to check out and get herself into trouble for, the "Harp", they call it in the film.
"the "harp." it's funny how art imitates life,
is all.
all in all -- 
and Judge Reinhold!  i forgot he was in it. tired of hollywood crap, wanted to make a little art? and that lovely woman who plays Nin...I don't even know her name? i am blinded by her Frenchness.
and i'm gonna keep not knowing.
i don't hate those actors, but i do hate their cheap and demeaning industry, and all the crap it creates out of greed, propagandic deceit and a goal of keeping the majority of people stupid and limited by false ideas.
like Lucas tricking all the kids into wanting to become "The Knights of The Old Republic!"  Nice dirty trick, propaganda dictator.
i am disgusted by the mainstream world.  its insistence on euphemism and rigid falsehood, it's ongoing imposition of injustice and KOYAANISQATSI.
Henry Miller was an ANARCHIST.  
Tropic of Cancer was "a gob of spit in the face of Art." he says so maybe on the first page.
i know about these Nazis, the "Axis" mentalities and how they trick people into accepting their rhetoric as righteousness.
sometimes, when you catch them lying they apologize
they are only sorry
that someone caught them lying.
Tropic of Cancer is important because Miller, a non-Jew American anarchist, chose the Jew and the company of the Jew rather than to join the Nazis.
I don't know of many prominent Americans who joiined the Nazi side aside from the secret of Prescott bush, but there were many, and at the same time, i am intuitively sure that there were many Japanese who knew that the causes for war were folly and strove against such.  
i feel that their stories have yet to surface because of prevailing trends in Eastern mysticism.
But it is all about lies, domination by lies, and that is now, because of evolution and the passage of time, more unstable and tenuous a grip thatan at a time in human development. which makes me sort of happy.  but here is still a great deal to do.  to do, that CAN be done. in the meantime, they are the shchizoid liar that protects the rajahs, the Vaisnava philosophers who in North India today will rise and discuss ways of decieveing those who reject their philosophy of domination.
the women in Haryana and elsewhere in India marching for their right not to be raped inspire me now, not the proud Aryans and their stupid, brutal lying ways. I know what the asura philosophy is , now, it is the demon philosophy, the stuff of denial spirits. demon philosophy.
it hasn't just emerged now, it's been here all this time...the new age just means that people can KNOW about it.  many are deluded...and i don't know what will happpen in the future, i simply know that i will know that these aryan warmongers are liars, no matter if they are from India, japan, germany or Selma, Alabama.
CIA document and page number: 17395, p. 18
Title: ESP Research
Date: Unknown
Link to view image of original: Click here

Learning models will be instituted in which the subject will be rewarded or punished for his overall performance and reinforced in various ways – by being told whether he was right, by being told what the target was, with electric shock etc. ... In other cases drugs and psychological tricks will be used to modify his attitudes.The experimenters will be particularly interested in disassociative states, from the abaissement de niveau mental to multiple personality in so-called mediums, and an attempt will be made to induce a number of states of this kind, using hypnosis.

Note: This document provides proof that the CIA was was using drugs and electric shock in attempting to induce MPD (multiple personality disorder). Though this document uses the masculine "he" to describe the subject, other documents show that most of the subjects used were young women who volunteered. The subjects were not informed about the deeper aspects and implications for which they were being trained. If you view the original, you will also find interesting information on ESP experiments.
this "things of the dark" nonsense...it's really all wrong...
...it keeps people filling their heads with notions and old tired ideas...but far from evolving as a group...
the Yin of things calls her own sort of attention...
(above from
http://www.art-mind-soul.com/art-mind-soul.html
)
Abstract art is a product of the untalented, sold by the unprincipled to the utterly bewildered. Al Capp
Ads are the cave art of the twentieth century. Marshall McLuhan
All art is but imitation of nature. Lucius Annaeus Seneca
All books are divisible into two classes, the books of the hour, and the books of all time. John Ruskin
An artist cannot fail; it is a success to be one. Charles Horton Cooley
An artist is a dreamer consenting to dream of the actual world. George Santayana
An artist is always alone - if he is an artist. No, what the artist needs is loneliness. Henry Miller